Schiphol currently busiest airport in Europe
Amsterdam Schiphol is currently the busiest airport in Europe. The number of flights at Schiphol has increased significantly over the past two weeks, overtaking Istanbul and Paris CDG. At this moment Amsterdam Schiphol is the number one busiest airport in Europe. Figures from Eurocontrol show that the air traffic at Schiphol has increased with more than 35% compared to two weeks earlier. This is mainly due to the recovery of KLM and Transavia.
KLM recovery
KLM increased the number of daily flights by almost 50% compared to two weeks ago. KLM currently operates over 600 flights per day from Amsterdam Schiphol Airport. Competitors like Lufthansa and British Airways recover a lot slower. At this moment the capacity of Amsterdam Schiphol is still 40% below the pre-crisis level.
Below is an overview of the top 10 airports at this moment. This list is based on the number of flights.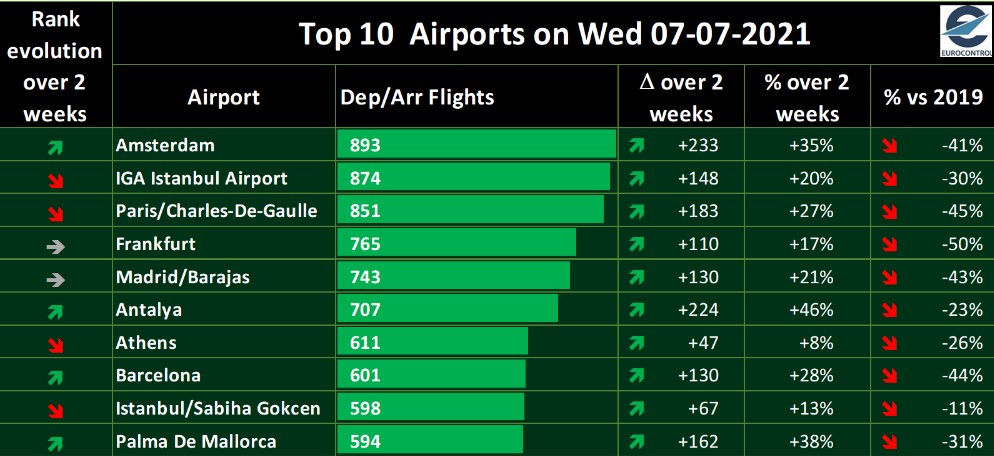 (c) Photo: Eurocontrol
(c) Featured photo: KLM – Boeing 737-800