Rotterdam The Hague Airport
General information Rotterdam The Hague Airport
In the Netherlands there are a number of airports that offer international flights. Besides Amsterdam Airport Schiphol there are also a number of regional airports. Rotterdam The Hague Airport is the second regional airport after Eindhoven Airport in terms of passenger numbers. The number of passengers has risen sharply in recent years. Last year, 2.1 million passengers used Rotterdam The Hague Airport.
Airlines and destinations
Transavia most active at the airport. At the moment you can reach to 20 fixed destinations, 17 are offered by Transavia. Among them are Barcelona, Istanbul and Prague. Both in summer and winter there are a number of seasonal destinations. In summer, these are mainly flights to destinations on the Mediterranean Sea (including Girona, Ibiza, Mallorca, Antalya and Rhodes).
In addition to Transavia flights, British Airways, CityJet and Lufthansa also offer year-round flights to, for example, London and Munich. In summer you can also fly with TUIFly, Corendon, Onur Air and Jetairfly. This means that you can fly to over 30 destinations in the summer. All the above mentioned airlines offer cheap airline tickets. Because of this, you often have to pay extra for extra services. These airlines often fly to smaller airports, which are also further away from the cities. This can involve extra costs, which also applies to, for example, taking extra luggage with you. In short: airline tickets are cheap, but expect additional costs.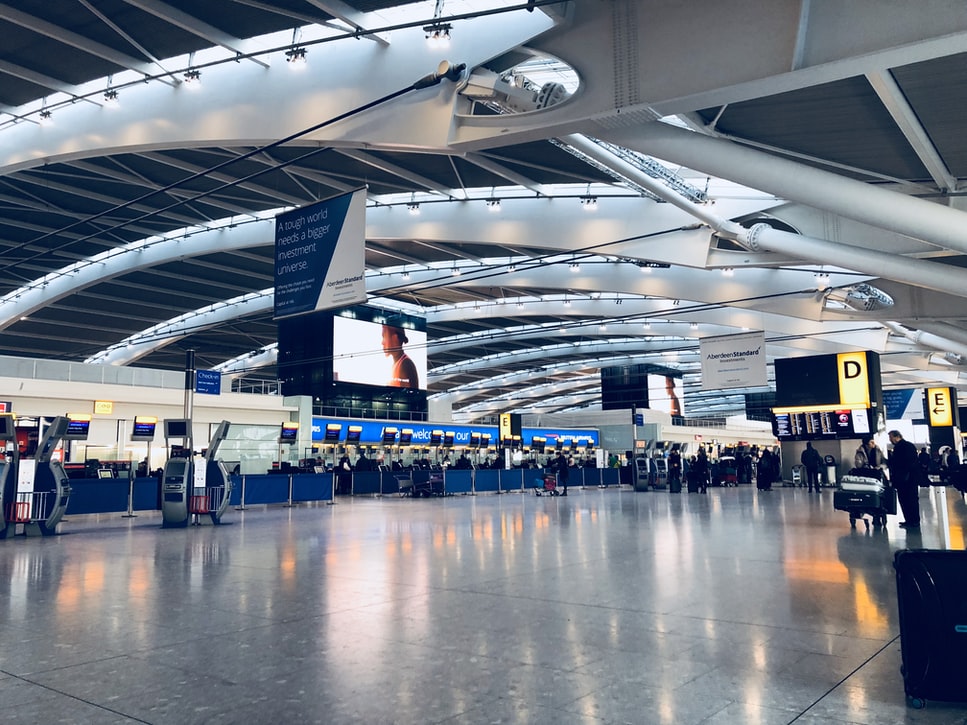 Also known as: Rotterdam Airport, The Hague Airport
Adress: Rotterdam Airportplein 60, 3045 AP Rotterdam, Netherlands
IATA: RTM
ICAO: EHRD
Passengers: 2.1 million (2019)
With both the A13 and the A20 nearby, Rotterdam The Hague Airport is in principle easy to reach by car. However, it should be noted that the Randstad conurbation is a reasonably traffic jam-sensitive area. In many traffic jams, accessibility by car is therefore disappointing. An alternative is to travel by public transport. From the central station it is possible to travel by train to the airport. This takes between fifteen and twenty minutes.
Rotterdam The Hague Airport Parking
There are three types of parking areas at the airport. The cheapest parking is called Park & Go. Before you reach the terminal from these parking spaces, you are between ten and fifteen minutes away. If you prefer to park a bit closer to the airport, you can opt for the slightly more expensive Comfort parking. This means that you park about three minutes from the terminal. The luxury Bussiness parking costs considerably more, but you will be at the terminal within a minute.
By way of comparison, we have listed the prices for a week (seven full days) of parking at all three types of car parks. For a Park & Go parking you will be charged EUR 55,00 for seven days. The Comfort Parking at EUR 90,00 for seven days is already a lot more expensive. The EUR 245,00 you pay for a parking space in the Business parking is quite expensive. Would you like to park cheaply, but not cary the luggage from your parking spot to the terminal? Then it may be useful to drop off the luggage at the terminal before looking for a parking spot.
The most attractive advantage of Rotterdam The Hague Airport is the cheap pricing of airline tickets. If you really want to fly cheap from this airport, pay attention to the additional costs such as parking fees and extra costs for luggage. The airport is small and therefore easy to navigate. The parking facilities offer a solution for every type of passenger, although the prices for parking are not very cheap. Another disadvantage is the limited range of destinations. Nevertheless, the airport offers plenty of possibilities for many holidays.
You arrive at Rotterdam The Hague Airport, you need a car rental: 
Book a hotel near the airport or one for your stay:
Book a taxi at Rotterdam The Hague Airport. It is about 7 km (15 min.) to the city centre of Rotterdam. A normal price for a taxi is around 20 euro.