General information Groningen Airport Eelde
Groningen Airport is located in the north of the Netherlands. This airport is increasingly used for holiday flights. Cheap airline tickets play an important role in this. The airport has a limited supply of destinations and airlines, but is still interesting for many travellers. Annually, approximately 175,000 passengers use the airport. Groningen Airport is located about 15 km from the centre of Groningen. Flights are mainly offered to holiday destinations in Spain, Greece and Turkey. In addition, the airport is also used for freight transport.
Airlines and destinations
At the moment there are three different airlines active at Groningen Airport Eelde. These are Ryanair, Transavia and Corendon Airlines. These airlines offer cheap airline tickets to popular destinations. From Groningen the destinations for Ryanair are Girona, Mallorca and Bergamo. If you fly with Corendon there is only one destination possible at the moment and that is Antalya. Most flights are operated by Transavia. These flights go to Crete, Kos, Salzburg, Innsbruck, Antalya, Dalaman, Mallorca, Gran Canaria, Malaga, Tenerife and Faro. A number of these destinations make a stopover in Rotterdam Airport, Maastricht Airport or Eindhoven Airport.
The prices for airline tickets are generally low compared to larger airports like Amsterdam Airport Schiphol. However, it should be noted that there may be additional costs due to, for example, extra baggage costs. Keep in mind that you will not incur any extra costs.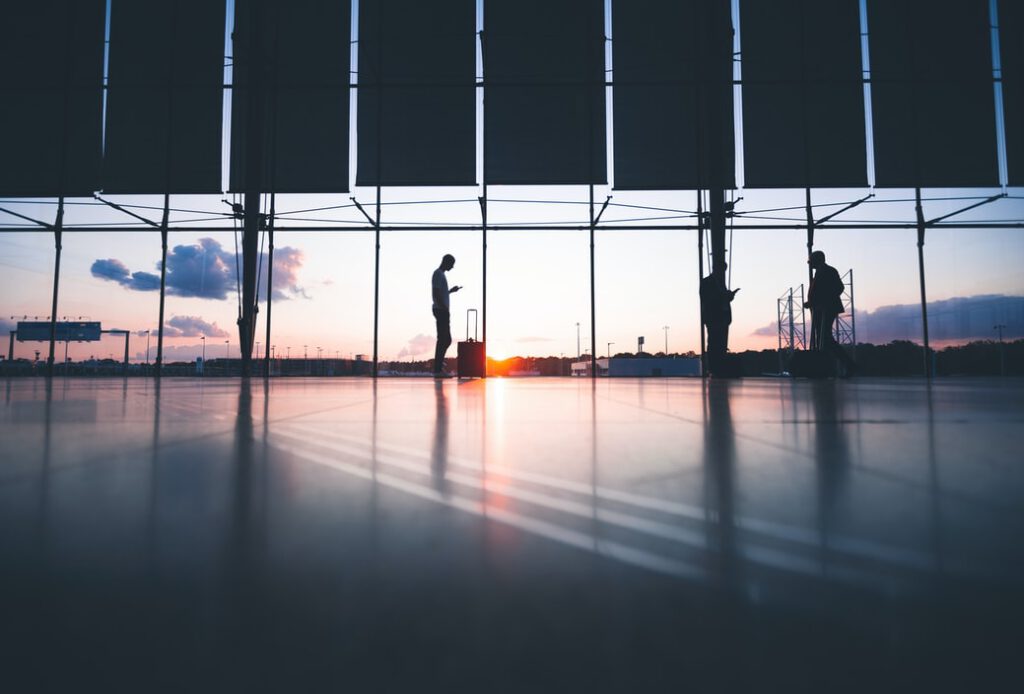 Also known as: Groningen Airport
Adress: Machlaan 14a, 9761 TK Eelde, Netherlands
IATA: GRQ
ICAO: EHGG
Passengers: 0.18 million (2019)
Groningen Airport Eelde can be reached by public transport from the stations in Assen and Groningen. These buses connect at arrival and departure times. The airport is also easy to reach by car via the A28. Bringing your own car does result in extra parking costs. You can also rent a car if needed at the airport.
Groningen Airport Eelde Parking
There are three parking lots available for passengers. The P1 and P2 car parks are located next to the terminal. There are parking spaces for the disabled at P1. P1 is mainly focused on short term parking. P2 is suitable for both short and long stays. P4 is aimed at long-stay parking and is also located a little further from the terminal. This car park is guarded, so your car is extra safe. The costs for all parking spaces are the same. For three days of parking you are charged EUR 30,00. If you park for seven days it will cost you EUR 50,00. The maximum charge is EUR 66,00, which you can achieve if you park for more than two weeks. These prices are quite cheap compared to other airports, although there are a few luxury options.
The advantage of Groningen Airport Eelde is mainly in airline ticket price and accessibility for the Northern Netherlands. The plane tickets are cheap and the parking costs can easily be kept low. The number of destinations is a limiting factor, but you can still reach a considerable number of holiday destinations. For those travellers for whom other airports are just a little too far away, Groningen Airport Eelde is a great way to start the holiday.
You arrive at Groningen Airport Eelde, you need a car rental: 
Book a hotel near the airport or one for your stay:
Book a taxi at Groningen Airport Eelde. It is about 15 km (20 min.) to the city centre of Eindhoven. A normal price for a taxi is around 30 euro.