General information Nice Airport
Nice airport is located in the southern French city of Nice. Every year millions of passengers travel over this airport; in 2019 there were 14 million passengers. This makes the airport the third largest in France after the airports in Paris. Nice airport is located on the coast and for a part on a landscaped island in the Mediterranean Sea. Nice Airport is also the airport of Monaco. Nice Airport is mainly used by holidaymakers towards the Côte d'Azur. From the airport you can travel in the direction of Nice, Cannes and Monaco, but there are also about 100 other destinations where you can fly to.
Airlines and destinations
Several airlines fly from Nice Airport. Exactly which ones depend on the season. In high season you can use all kinds of airlines, including British Airways, Iberia, Lufthansa and Qatar Airways. But also Transavia, Ryanair and EasyJet fly from Nice Airport. There is a wide range of airlines: you can use a low-cost airline like Ryanair, but there are also plenty of airlines with which you can fly to your destination in luxury, such as British Airways and KLM. With a low-cost airline you can often get to your destination cheaply. Make sure you read up on the extra costs that may be involved.

From Nice Airport you can fly to many destinations worldwide. You can fly within Europe, but also to North America, the Middle East and Asia. The most popular destinations of Nice Airport are within France: there are flights to and from Paris, but also to various airports in Corsica. There are also many monthly flights to other French cities such as Bordeaux, Toulouse and Lille. But Monaco on the Côte d'Azur is also a popular destination. Other sunny destinations such as the island of Corsica are also popular. Nice Airport also offers flights to popular Italy, sunny Ibiza or one of the Greek islands.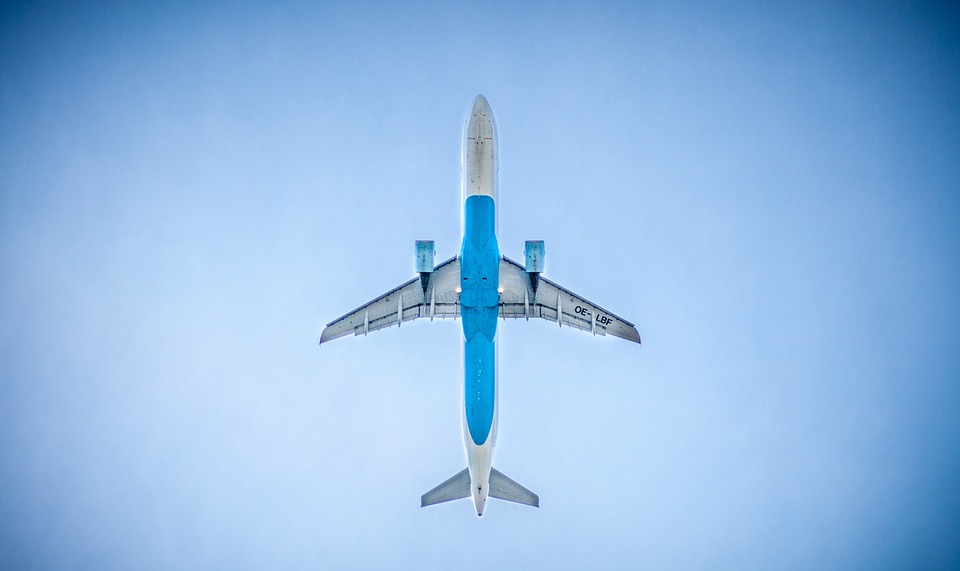 Native name: Aéroport Nice Côte d'Azur
Also known as: Nice Côte d'Azur Airport
Adress: Boulevard Jacqueline Auriol Inférieur, 06200 Nice, France
IATA: NCE
ICAO: LFMN
Passengers: 14.49m (2019)
Nice airport is easily accessible. You can get to the airport easily by car from downtown Nice via the highway A8 along the coast. At Nice Airport you can also easily park your car. It is also possible to take the train from Nice. Station Nice-Saint-Augustin stops almost directly in front of the airport and is a good way to get to the city center from Nice Airport and vice versa.
Nice Airport has two terminals from where you can fly to your destination and there are seven parking spaces where you can park your car. At Terminal 1 you will find parking spaces P2, P4 and G1 and at Terminal 2 you will find P5, P6, P9 and G2. Exactly how much you pay for parking depends on the parking space you choose. P9 is located further from Terminal 1 and is therefore cheaper; here you pay €9 per day. Closer parking (P6) costs €10 per day. From here it is a 4 minute walk to Terminal 2. For parking spaces G1 and G2 you pay €36 per day; here your car will be watched 24/7 and there is extra security.
Nice Airport is a fine airport that provides you with all the conveniences when you travel through it. From here you fly to 100 destinations worldwide; a big advantage is that you can choose from airlines in different price categories. This makes it attractive to choose Nice Airport. Furthermore, there are many parking facilities at the airport itself and there is also a wide range of restaurants and shops. The airport is very busy during the high season and this can be disadvantageous for travelers. All in all, Nice Airport is a pleasant airport.
You arrive at Nice Airport, you need a car rental: 
Book a hotel near the airport or one for your stay:
Book a taxi at Nice Airport. It is about 7 km (20 min.) to the city centre of Nice. A normal price for a taxi is around € 32.