General information Glasgow Airport
Glasgow Airport, also called Glasgow International Airport, is the largest airport in Glasgow, Scotland. More than 8 million passengers used this airport in 2019. This airport was the first in Scotland to welcome more than one million passengers in a month. The airport is located 13 kilometers away from the city of Glasgow and is easily accessible in various ways. From Glasgow Airport, you can fly to various destinations within and outside of Europe. There are several airlines that allow you to get to your destination from this airport.
Airlines and destinations
Je hebt bij Glasgow Airport de keuze uit verschillende luchtvaartmaatschappijen. Je kunt onder andere kiezen voor verschillende luxe airlines, zoals Delta, British Airways en KLM. De prijzen voor tickets liggen bij deze airlines vaak wat hoger, maar daar krijg je ook veel kwaliteit voor terug. Zo zijn er tal van extra services aan boord. Je kunt ook kiezen voor verschillende low cost luchtvaartmaatschappijen zoals Ryanair, Wizz Air en EasyJet. Deze airlines bieden vluchten naar populaire bestemmingen aan voor een lage prijs. Hier kun je enorm van profiteren, maar je moet altijd uitkijken dat je niet onnodig teveel betaalt voor extra's, zoals het inchecken van bagage.

De bestemmingen van Glasgow Airport zijn enorm uitgebreid en dat betekent dat je overal naartoe kunt gaan. Zo kun je onder andere populaire zomerse bestemmingen bereiken, waaronder Mallorca, Ibiza, Izmir, Málaga, Cyprus en Rhodos. Daarnaast kun je ook buiten Europa vliegen, naar bestemmingen als New York, Jamaica en Sharm El Sheik in Egypte. Daarnaast vind je nog veel meer mooie bestemmingen binnen Europa, zoals grote steden als Amsterdam, Frankfurt, Rome en Madrid.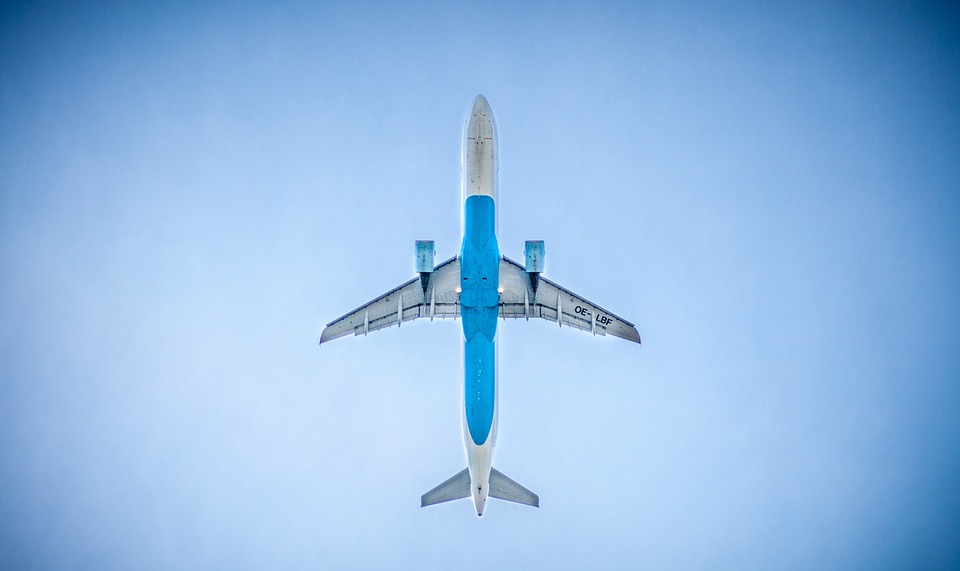 Also known as: Glasgow International Airport, Glasgow Abbotsinch Airport
Adress: Paisley, Renfrewshire PA3 2SW, United Kingdom
IATA: GLA
ICAO: EGPF
Passengers: 8.84m (2019)
Glasgow Airport is located near the town of Paisley. Via the motorway M8, Scotland's busiest highway, you can reach the airport by car. From the east take exit 28 and from the west take exit 29. It will take you about 20 minutes by car. You can also use public transport. This is often the cheapest way to travel. You can take bus 757 to Paisley and then travel from the train station in the direction of Glasgow. Online you can easily buy a combined ticket for the bus and train to Glasgow city. Another option is to take a taxi to Glasgow.
You can also choose to park your car at Glasgow Airport. For example, you can choose to park your car at Short Stay and Long Stay. P1 and P2 are for Short Stay. You pay £6 (€6.60) for 60 minutes here. Long Stay is a more distant car park. For one day you pay £27 (€29). From here you can catch a shuttle bus that will take you to the terminal.
Glasgow Airport is a good airport with all the conveniences. There is a wide range of destinations and you can choose from both luxury and low cost airlines. Furthermore, parking is well arranged and you can park your car for short or longer periods of time. In addition, the airport is easily accessible and you can easily reach Glasgow by public transport from the airport.
You arrive at Glasgow Airport, you need a car rental: 
Book a hotel near the airport or one for your stay:
Book a taxi at Glasgow Airport. It is about 16 km (20 min.) to the city centre of Glasgow. A normal price for a taxi is around £ 25.