General information East Midlands Airport
East Midlands airport is located in the region of the same name in the United Kingdom, in the North West Leicestershire district. The airport is located between three cities: Derby, Leicester and Nottingham. East Midlands Airport is the second largest cargo airport in the United Kingdom. Passengers are also transported all year round by various low-cost airlines. In 2019, some 4.6 million passengers flew through this airport. You can book many direct and indirect flights to many destinations via East Midlands Airport.
Airlines and destinations
There are several airlines with which you can fly when you want to book a flight to or from East Midlands Airport. You can choose from several low-cost airlines such as Jet2 and Ryanair. These airlines offer low-cost flights. This is very attractive at first. However, it is important to consider all your options. For example, it often involves flights without extra services on board, and extra high costs can easily be added for baggage check-in, for example. Other airlines that fly via East Midlands Airport are TUI Airways, Loganair and Blue Islands.

Many destinations can be reached from East Midlands Airport. Most destinations are in Europe. Popular destinations include Barcelona, Antalya, Bodrum, Faro, Ibiza and Lanzarote. You can also visit several major European cities, such as Dublin, Sofia, Venice and Warsaw. Most European destinations are seasonal. Destinations outside Europe, such as Tunesia and New York, are not direct. In that case, multiple transfers are required.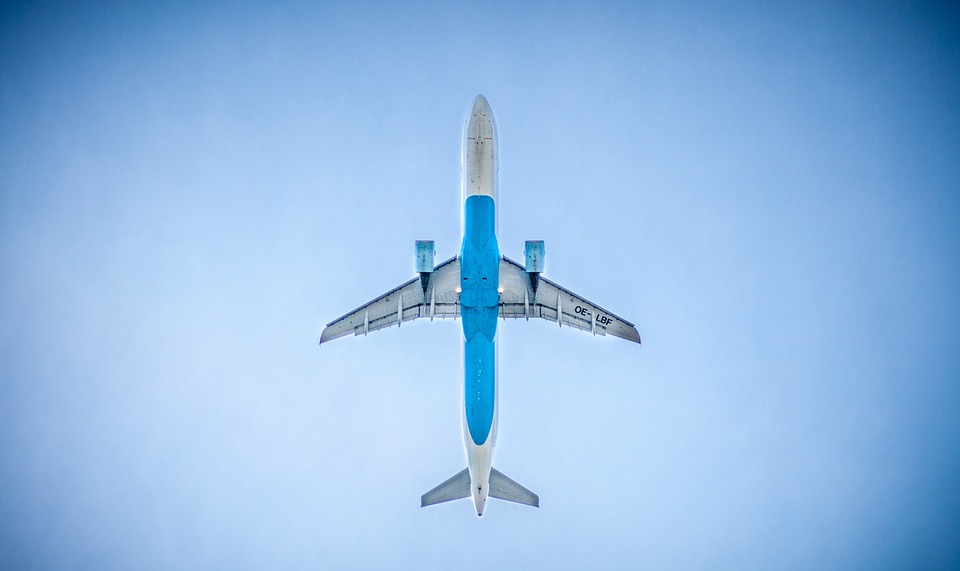 Also known as: East Midlands International Airport
Adress: Castle Donington, Derby DE74 2SA, United Kingdom
IATA: EMA
ICAO: EGNX
Passengers: 4.67m (2019)
East Midlands Airport is very easily accessible: the airport is located almost directly on the M1 motorway. From the south take exit 23 and from the north take exit 24. From the cities of Derby, Leicester and Nottingham it takes about half an hour to get to the airport. From the airport you can also take the bus to the center of the different cities. To Derby you can take the Bus Skylink which takes 40 minutes. To Leicester take bus Skylink which takes 55 minutes. To Nottingham take the bus Skylink which takes about 55 minutes.
East Midlands Airport Parking
If you want to park at East Midlands Airport you have several possibilities: Short Stay 1-3, Mid Stay 1-3, Long Stay 1 & 2 and JetParks 1 & 2. You can also opt for Meet and Greet, a luxury parking service where you can only book your spot online in advance. Long Stay and JetParks 1 & 2 also offer online reservations in advance. Parking is always cheaper if you book online in advance. Short Stay 1-3 and Mid Stay pay £4.50 (€4.95) for 60 minutes parking. A day's parking at Short Stay and Mid Stay costs £37 (€40) and £35 (€38) respectively, at Long Stay a day's parking also costs £35. The longer you want to park, the cheaper Long Stay is.
East Midlands Airport is een kleine maar overzichtelijke luchthaven in de buurt van drie steden. Vanuit de steden kun je het vliegveld ook gemakkelijk bereiken: de ligging aan de snelweg is ideaal. Het aanbod van vluchten is afhankelijk van de periode waarin je wilt vliegen. De meeste bestemmingen zijn seizoensgebonden. Er zijn wel een aantal vaste lijnvluchten waar je het hele jaar door gebruik van kunt maken. Voor internationale vluchten vanaf East Midlands Airport geldt dat je altijd één of meerdere keren moet overstappen.
You arrive at East Midlands Airport, you need a car rental: 
Book a hotel near the airport or one for your stay:
Book a taxi at East Midlands Airport. It is about 30 km (30 min.) to the city centre of Leicester. A normal price for a taxi is around £ 35.