General information Dublin Airport
North of Ireland's capital city, Dublin, is Dublin Airport, Ireland's largest airport. There are two terminals, an old one (Terminal 1) and a new one (Terminal 2). There is free wifi at the airport and there is even a multi-faith prayer room. This room offers people the opportunity to retreat to pray or meditate before they travel. For fellow Catholics, there is also a Catholic church close to the airport, 'Our Lady Queen of Heaven'. Everything has been thought of.
Airlines and destinations
Most flights are with the Irish airlines Aer Lingus and Ryanair, but there is a total of 43 airlines, including KLM, British Airways and Air France. Dublin Airport is there for the business traveller, the holidaymaker and also provides cargo flights. From Dublin Airport the world is at your feet and you can go anywhere you want. The longer flights are usually from terminal 2 and take you to the United Emirates, Dubai, the United States or Canada, for example. The other flights are within Ireland, the United Kingdom and mainland Europe.

In an hour and three quarters of an hour you can fly from Amsterdam to Dublin, but in Ireland it is an hour earlier than in the Netherlands. From Dublin there are also planes to Eindhoven and Belgium. Air Lingus, KLM and Ryanair take care of the flights. You can fly fourteen times a day between Amsterdam and Dublin.

A special feature of Dublin Airport is the United States border pre clearance. Together with Snannon Airport, another airport in Ireland, this makes them unique in Europe. If you fly to America via Dublin or Shannon, this will save you a lot of time at customs.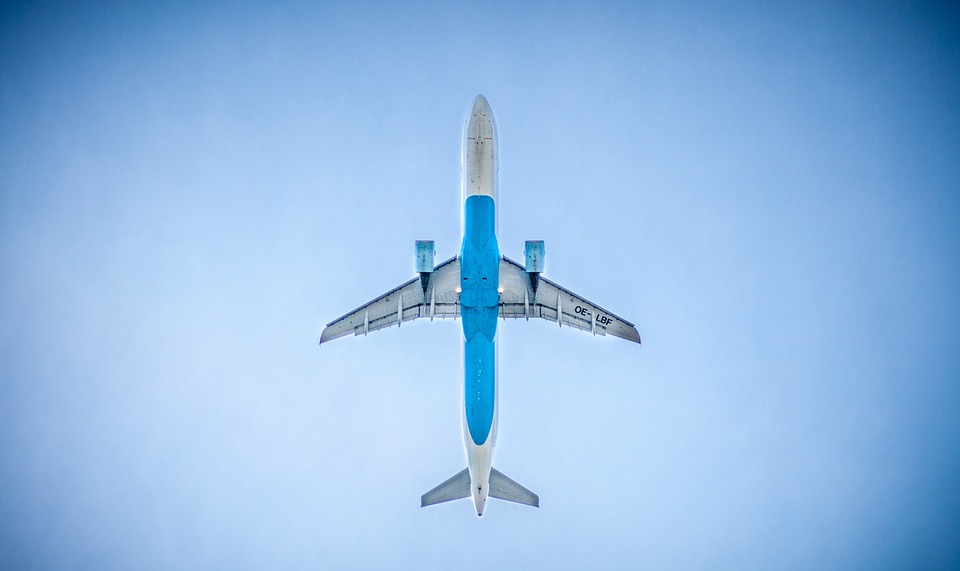 Native name: Aerfort Bhaile Átha Cliath
Also known as: Dublin Collinstown Airport
Adress: Co. Dublin, Ireland
IATA: DUB
ICAO: EIDW
Passengers: 32.68m (2019)
From Dublin Airport to Dublin is twelve kilometers. This is about twenty minutes by car, but during crowds this can take a little longer. By public transport you can choose bus line 16 (airport busstop 7347) or bus line 41 (airport busstop 7348). These depart four times an hour and the price is € 3.30. Tickets can be bought from the driver. There are also two express bus services between the airport and the city. The cheapest is Airlink (route 747). You can also take a taxi to Dublin, but this costs considerably more, around € 25.00 to € 30.00. There are also several car rental companies at Dublin Airport.
There are several parking spaces available, for short and long term parking. In addition, there are 90 disabled parking spaces. These are the special PRM parking spaces. PRM stands for Parking Reduced Mobility. It is necessary that you fill in a PRM Form. There is a special phone number that you can call if you need assistance: +353 1 7047783 (manned during office hours). You can also e-mail us at prm@ocsireland.com.

The rates for short term parking are € 3.00 for the first hour and € 4.50 for each additional hour. The maximum is € 40,00 for one day. Express Red (€ 9.50 per day) and Holiday Blue (€ 8.50 per day) are parking spaces for when you want to park longer. If you book a parking space online in advance, you are often cheaper. For short term parking you go to reserve short term parking and for long term parking you go to reserve long term parking. Everything about parking fees can be found here.
Special services for the handicapped, the spiritual care of the human being and of course enough restaurants and shops to entertain you while waiting. There is free wifi, a pharmacy, there are facilities for babies. At Dublin Airport, there's really thought of everything and everyone.
You arrive at Dublin Airport, you need a car rental: 
Book a hotel near the airport or one for your stay:
Book a taxi at Dublin Airport. It is about 12 km (20 min.) to the city centre of Dublin. A normal price for a taxi is around € 27.