Doncaster Sheffield Airport
General information Doncaster Sheffield Airport
Doncaster Sheffield Airport is located southeast of the city of Doncaster and northeast of the city of Sheffield. The airport was opened in 2005 and is one of the youngest airports in England. The airport is the second largest in Yorkshire, after Leeds Bradford Airport. Doncaster Sheffield Airport is home to several airlines, including TUI Airways and Wizz Air. Some 1.4 million passengers used the airport in 2019.
Airlines and destinations
Je kunt verschillende bestemmingen boeken waar je vanaf Doncaster Sheffield Airport naartoe kunt vliegen. Er zijn daarnaast ook verschillende airlines waar je uit kunt kiezen. Twee luchtvaartmaatschappijen die vast van en naar Doncaster Sheffield Airport vliegen zijn TUI Airways en Wizz Air. De meeste bestemmingen vanaf Doncaster Sheffield Airport zijn seizoensgebonden. Zo vlieg je met TUI Airways in de zomer naar zonnige bestemmingen in Griekenland zoals Kos en Corfu, Turkse bestemmingen als Antalya, Portugese bestemmingen als Faro en Spaanse bestemmingen als Mallorca en Ibiza.

Vanaf Doncaster Sheffield Airport kun je vooral veel indirecte vluchten boeken. Het aanbod is zeer ruim en dus kun je naar zonnige bestemmingen aan de Middellandse Zee, maar ook naar internationale bestemmingen in de Verenigde Staten, Mexico, Jamaica en Egypte vliegen. De meeste directe vluchten vertrekken met Wizz Air, naar Oost-Europese bestemmingen als Boekarest, Riga en Warshaw.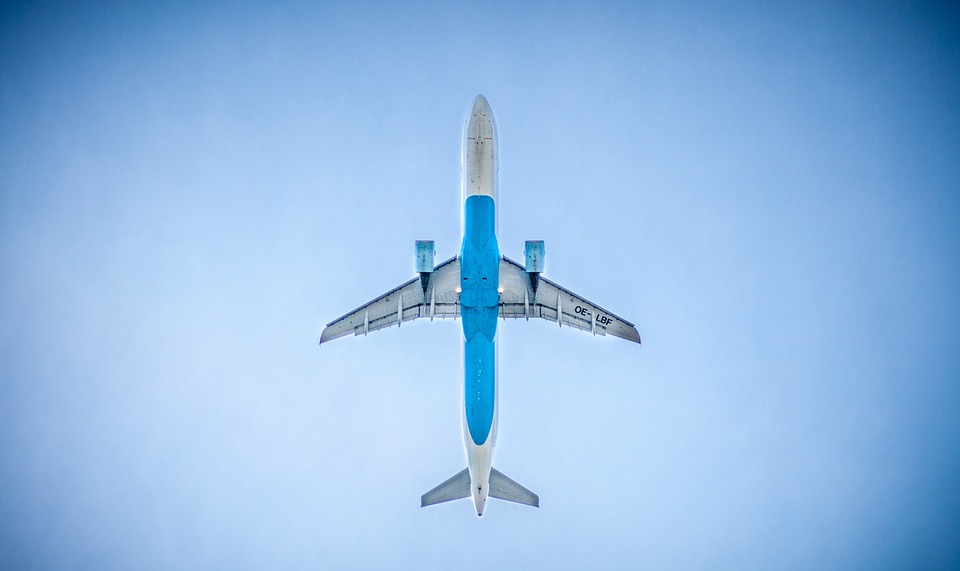 Also known as: Robin Hood Airport Doncaster Sheffield
Adress: First Avenue, Doncaster DN9 3RH, United Kingdom
IATA: DSA
ICAO: EGCN
Passengers: 1.41m (2019)
Doncaster Sheffield Airport is near two cities: Doncaster and Sheffield. To Doncaster you drive about 20 minutes via the M18 motorway. Also to Sheffield you drive via this highway. It takes about 40 minutes. Another option is a ride with public transport. The bus to Doncaster (busses 57A and 57C) take 20 to 25 minutes. The bus to Sheffield (Bus 737) takes about 45 minutes. If you fly with Wizz Air you can arrange cheap tickets for the bus in advance.
Doncaster Sheffield Airport Parking
There are several parking options at Doncaster Sheffield Airport. You can choose between Meet & Greet, Short Stay, Long Stay and Premium Parking. At Short Stay the first 15 minutes are free, after that you pay £5 per 60 minutes. Long Stay has the most parking spaces: here you pay £35 (€38) for 60 minutes and for one day you pay the same amount. The longer you want to park, the more attractive it is to choose Long Stay. For a week you pay £65 (€71) and for Short Stay you pay £85 (€93) for the same period.
Doncaster Sheffield Airport is an excellent airport with only the necessary services such as wifi and airport lounges. Furthermore, the offer of flights is somewhat limited and you can fly with TUI Airways to various sunny destinations, especially in the summer. The international flights from Doncaster Sheffield are all indirect, which means that you will have to transfer one or more times. The airport is easily accessible and is located near two major cities. If you want to park at the airport, this is very well possible.
You arrive at Doncaster Sheffield Airport, you need a car rental: 
Book a hotel near the airport or one for your stay:
Book a taxi at Doncaster Sheffield Airport. It is about 10 km (20 min.) to the city centre of Doncaster. A normal price for a taxi is around £ 20.