General information Ancona Airport
Ancona Airport is nowadays called Marche Airport. Previously the airport was called Ancona Falconara Airport and it was also known as Raffaello Sanzio Airport, after the Italian painter and artist Raffaello Sanzio. The airport is located near Ancona in Falconara Marittima in the Marche region in the centre of Italy. Ancona's small airport has only three gates and six check-in counters. There are two baggage conveyors and over 600 parking spaces. There are 14 parking spaces for aircraft and one for a helicopter. Marché Airport was renovated, modernised and expanded in June 2004.
Airlines and destinations
There are not many flights to and from Ancona airport. Currently you can fly with Ryanair to London Stansted several times a week depending on the season. You can also take Ryanair to Brussels (Charleroi) and Düsseldorf. The Spanish low cost airline Volotea also flies from Ancona Airport. Volotea was founded in 2011 by the founders of Vueling. Volotea now flies to almost three hundred destinations, including Ancona. From Marche Airport, it flies to two destinations in Sicily: Palermo and Catania and to two destinations in Sardinia: Olbia and Cagliari. Italian tourists make eager use of the flights between Ancona and the Italian islands. Sardinia and Sicily are popular holiday destinations.

Blue Panorama operates a flight twice a week for the Albanian Alba Wings on Tirana. Tirana is as the crow flies not far from Ancona. By plane you can reach the Albanian capital in one hour and twenty minutes. By land you have to drive around the entire Adriatic Sea and the distance is almost twice as long. That is why this destination is also popular. In high season Transavia flies between Paris and Ancona. In high season, Lufthansa flies from Ancona to Munich and back.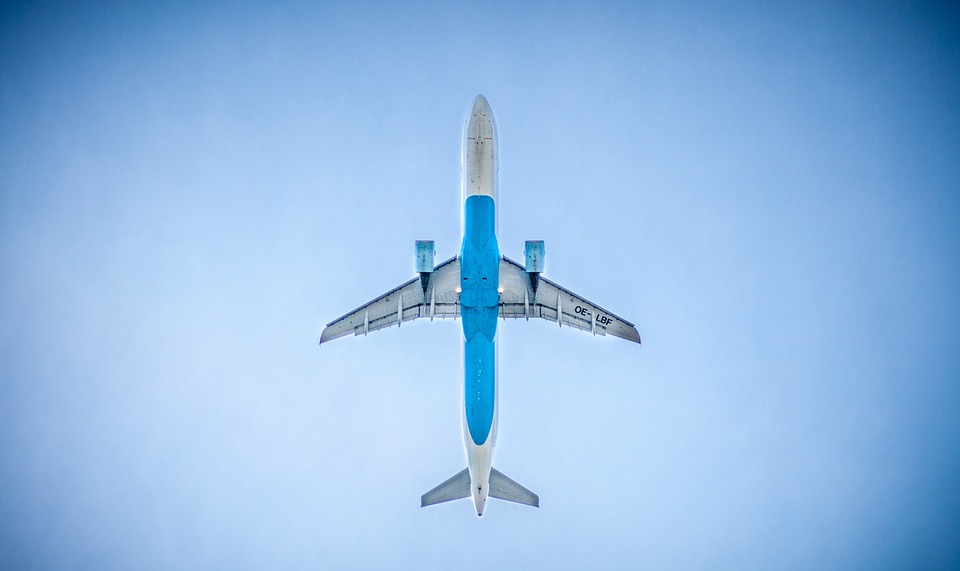 Native name: Aeroporto delle Marche
Also known as: Marche Airport, Ancona-Falconara Airport
Address: Piazzale Sandro Sordoni, 60015 Falconara Marittima AN, Italy
IATA: AOI
ICAO: LIPY
Passengers: 0.49m (2019)
Marche Airport is just 18 kilometres from the centre of the regional capital of Ancona, in the municipality of Falconara Marittima. The SS76 connects the airport to the main highways in the area. Coming from the west take exit 21 from the SS76. Coming from the A14, take exit Ancona Nord and follow the directions to the airport. You are then also on the SS76 and take exit 21. The airport of Ancona can also be reached by train. From Ancona trains go to Castelferretti station. Very convenient is also the shuttle bus connection between Ancona and the airport and between Falconara and the airport. The bus runs from 7:00 to 22:30. Tickets can be bought directly from the bus driver, €3.30 for a ride to Falconara and €5.50 for Ancona.
Parking is no problem at Ancona airport. Right in front of the departure hall there is a short-term parking area with a capacity of 290 parking spaces. If you want to park longer, there is a multi-storey car park for 350 cars a short distance from the arrivals terminal. This car park is charged at a daily rate of €6 per day and the seventh day is free of charge. The car parks are open 24 hours a day. It is not necessary to make a reservation in advance as there are always enough parking spaces. Less mobile passengers can park for free but must collect their parking ticket at the ticket office that is open between 8:00 and 19:00.
Ancona Airport is small. On the one hand, that is an advantage, it makes the airport very manageable. On the other hand, the capacity is rather small, which makes it look busy. Another disadvantage is that only a few flights depart from this airport. The number of destinations is limited. A big advantage is that parking is not expensive and there is sufficient parking capacity. You always have a parking space close to the airport.
You arrive at Ancona Airport, you need a car rental:
Book a hotel near the airport or one for your stay:
Book a taxi at Ancona Airport. It is about 19 km (25 min.) to the city centre of Ajaccio. A normal price for a taxi is around € 35.