General information Alghero Airport
Alghero Airport is located in the north-western part of the Italian island of Sardinia. It is one of the three most important airports in Sardinia. The airport has a capacity of 3.5 million passengers per year. The airport is used for both domestic and international flights. The airport originally had a military function, but since the late 1990s it has been used for passenger flights. The Alghero Airport is relatively small. But the most important services for travellers are present. Such as various bars and restaurants, a number of shops and tourist information. It is also possible to organize meetings and decent ones at the airport.
Airlines and destinations
Alghero Airport is an airport that mainly receives tourists. Especially in the summer months, this airport is used for scheduled flights as well as holiday flights. Sardinia has traditionally been very popular among Italian tourists. But there is also a growing flow of tourists from outside Italy who come to discover this beautiful island. Alghero Airport can easily be used as a base from which to visit the rest of Sardinia. During the summer months various charters fly to and from Alghero Airport. Corendon, for example, flies from Amsterdam to Alghero twice a week from April to October.

Most flights to and from Alghero are domestic flights. Sardinians who work on the mainland, for example in Milan or Rome, often go up and down to Sardinia during the summer months. The Italian national airline Alitalia operates flights to Milan and Rome. Alghero can also be reached from a number of domestic Italian destinations such as Bologna, Verona and Pisa. Low-cost airlines Wizz Air, Ryanair and Easyjet fly to various destinations from Alghero, such as Eastern European cities such as Warsaw and a number of cities in Germany, such as Stuttgart. You can also fly to Dublin with Aer Lingus from this airport.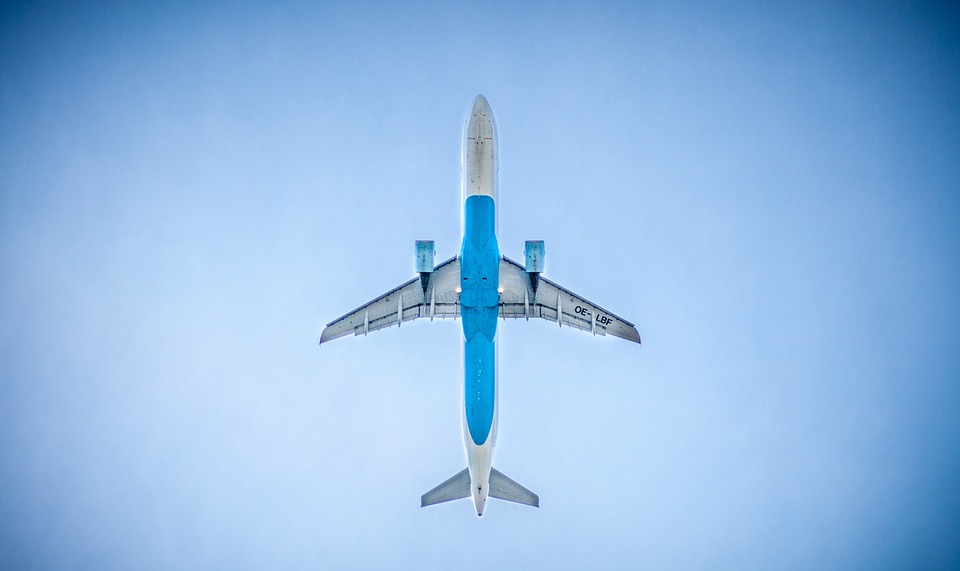 Native name: Aeroporto di Alghero
Also known as: Alghero Fertilia Airport
Address: Regione Nuraghe Biancu, 07041 Alghero SS, Italy
IATA: AHO
ICAO: LIEA
Passengers: 1.39m (2019)
Alghero Airport is about 10 kilometres from the centre of the city of the same name and 33 kilometres from Sassari. From Alghero you can reach the airport in about fifteen minutes via the SP42, the SS291 and SP44. The Alghero Airport is well connected by public transport to the most important cities of Sardinia. There is a city service to the centre of Alghero throughout the year and a regional bus to Sassari and other cities on the island. In high season, popular beach destinations can also be reached by bus. The buses depart 150 metres from the airport terminal. Of course, taxis and car hire are also available.
Two types of parking are available at Alghero Airport. Both car parks are located within the boundaries of the airport. The P1 Executive Comfort car park has 300 parking spaces and is located close to the arrival/ departure hall. The first 15 minutes parking is free of charge. Half hour parking costs 1,50€, two hours 3€ and three hours 5€. After that this parking costs 1 euro per hour. The maximum cost is up to 12€ per day. From the second to the sixth day the costs are 6€ per day and from one week on parking here costs 4€ per day. This is an ideal parking for dumbbells and bringers.

The P2 Holiday Low Cost has over 400 parking spaces about 100 metres from the terminal. This car park is ideal for long term parking. You pay a maximum of 4 euros per day here. Cheap rates are available for longer parking periods. Both car parks are open 24 hours a day. It is possible to buy a parking ticket online.
The airport of Alghero is an ideal base for a holiday in Sardinia. The airport is connected to a number of European cities and Italian domestic airports. A big advantage is that this is a small airport, yet with all the services a traveller needs. Another advantage is the cheap parking fee. For four euros a day you can park your car very close to the terminal.
You arrive at Alghero Airport, you need a car rental:
Book a hotel near the airport or one for your stay:
Book a taxi at Alghero Airport. It is about 10 km (15 min.) to the city centre of Ajaccio. A normal price for a taxi is around € 25.