General information Aberdeen Airport
Aberdeen Airport is the second largest airport in Scotland. This airport transports passengers to destinations all over the world, but from here helicopters also depart daily to and from drilling platforms in the North Sea. Aberdeen Airport is located nine kilometers northwest of the city of Aberdeen. The airport was opened in 1934 and experienced considerable growth from 1967 onwards. Every year, more than 3 million passengers travel via this airport to destinations throughout Europe. Aberdeen Airport is accessible in various ways and also offers plenty of parking facilities.
Airlines and destinations
Aberdeen Airport has a terminal where you can fly with various airlines to various European destinations. Airlines such as Air France, KLM, Loganair, TUI Airways and Eastern Airways fly to and from this airport. From here, you can also fly with several low-cost airlines, such as EasyJet and WizzAir. The advantage of these airlines is that you can often fly to your destination for a lower price. However, it is always important to take into account the extra costs that may be added, for example for baggage check-in.

The most important destinations from Aberdeen Airport can be found in Europe. There are a number of scheduled flights that you can use all year round, such as flights to Dublin, London Heathrow, Amsterdam and some other destinations in Scandinavia, such as Bergen in Norway and Copenhagen in Denmark. Most flights from Aberdeen Airport go to British cities such as Newcastle, Manchester, Birmingham, Southampton and Irish Belfast. There are also a number of seasonal flights that you can book from Aberdeen Airport. These include flights to and from Faro, Málaga, Malta and other sunny destinations such as Ibiza, Corfu, Mallorca and Rhodes.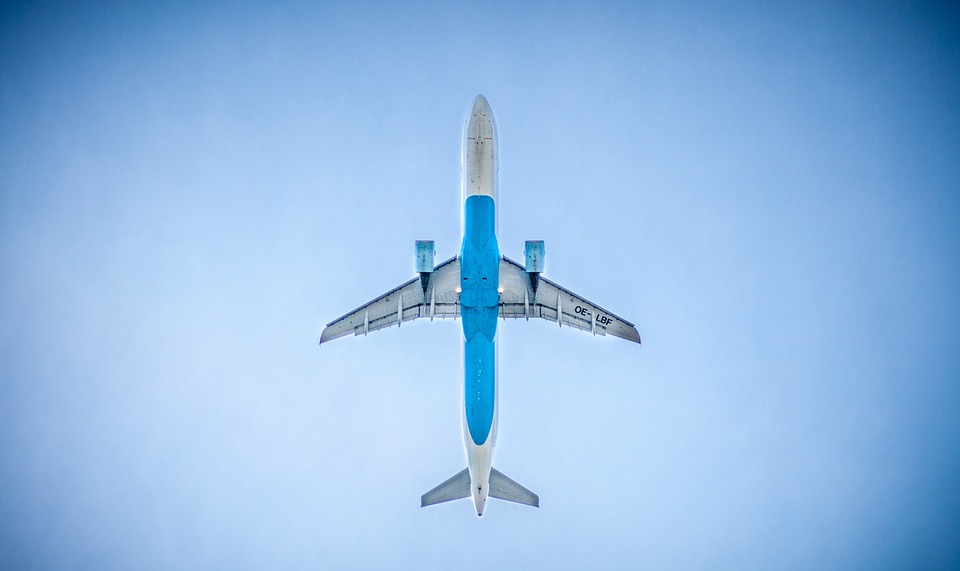 Also known as: Aberdeen International Airport
Adress: Dyce, Aberdeen AB21 7DU, United Kingdom
IATA: ABZ
ICAO: EGPD
Passengers: 2.9m (2019)
The airport is easily accessible from the centre of Aberdeen. By car it will take you 25 minutes to get to the airport. You then travel via motorway A96 (the Aberdeen-Inverness Road). There are also other ways to get to Aberdeen Airport. You can also travel by bus: bus 727 leaves every 10 minutes from and to the airport and Aberdeen Union Square Bus Station. This trip takes about 37 minutes. You can also take bus 747 to and from the city of Montrose. This bus runs every hour. The taxi is also an option; it's best to book it in advance so you don't have to wait long.
What are the parking facilities at Aberdeen Airport? You can park covered in Priority Parking, partially covered in Short Stay Parking and uncovered in Long Stay Parking. Long Stay Parking is located further away from the airport, but is also cheaper and easily accessible with shuttle buses. A day's parking at this car park will cost you £25, which is just over €27. A day's parking at Short Stay covered car park will cost you £37, which is €40. 60 minutes parking at Priority Parking will cost you £8.80, at Short Stay £6.80 and at Long Stay parking prices start at £25.
Aberdeen Airport is a recently refurbished, good airport that is equipped with the most important conveniences. You can travel here in different ways and the parking facilities are excellent. The range of destinations is somewhat limited, but the main European cities are easily accessible from Aberdeen Airport. There are also plenty of seasonal flights to sunny destinations that you can reach from this airport.
You arrive at Aberdeen Airport, you need a car rental: 
Book a hotel near the airport or one for your stay:
Book a taxi at Aberdeen Airport. It is about 11 km (25 min.) to the city centre of Aberdeen. A normal price for a taxi is around £ 25.